Tips #16 Halftone ("Udviskede linier")
Nogen gange kan man godt have brug for at dæmpe nogle vægge møbler eller lign, ved feks. rørføring på et plan. For at fjerne fokus fra vægg ene og alt det andet, og gøre rørene mere synligt kan det være en ide at udviske nogle af ting ene.
I dette eksempel har jeg en meget simpel plan, hvor jeg ønsker at udviske væggene.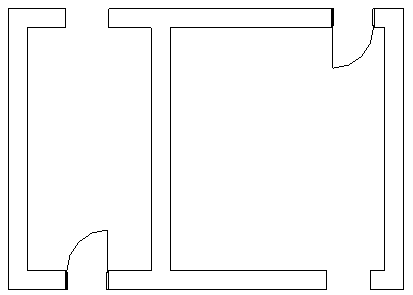 Dette gøres ved at trykke "VG" på keyboardet (Visibility graphics) og derefter vælge "Filters" tabben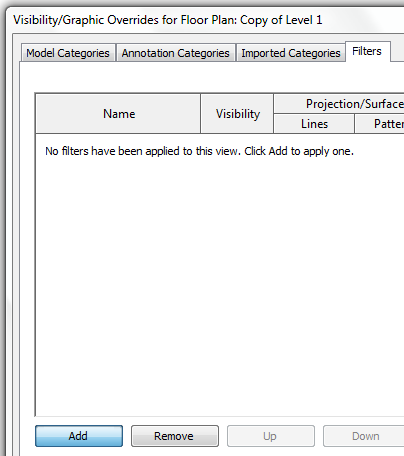 I bunden af "Visibility Graphics" vinduet trykkes "Add" I boksen der popper op trykkes "Edit/New"

En ny skærm popper op, tryk på det lille ikon nede i venstre hjø rne for at lave et nyt filter. Der kommer en lille boks hvor man kan skrive navnet på det nye filter, i mit tilfælde kaldte jeg den "Halftone Walls"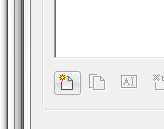 Det eneste der skal pilles ved i den næste boks, er at afkrydse walls under "Categories" Man afkrydser her de ting man gerne vil have udvisket.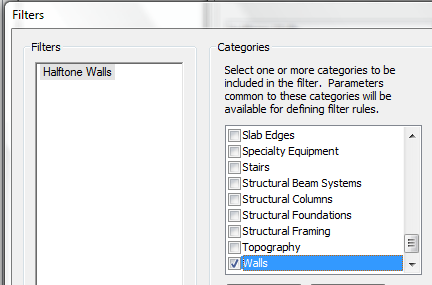 Tryk nu ok til alle bokse, vær dog sikker på at markere fileteret når det kommer til den boks hvor man kan "adde" denne.  (Hvis du missede det så tryk igen "Add filter" og vælg det nye filter i boksen der dukker op og tryk ok)
Sæt et kryds i "Halftone" (2 boks til højre) og tryk ok

Væggene har nu ændret sig.