Tips #20 At gemme lag og brug af Linework
Nogen gange kan man have brug for at gemme en enkelt streg eller 2, i dette tilfælde en  AutoCAD fil (DWG) Der findes flere metoder til dette, og jeg vil hurtigt gennemgå de 2 af dem.At slukke et lag via Visibility Graphics, og ved brug af Linework med Hidden  line.
Til dette eksempel har jeg linket en gammel DWG template ind i Revit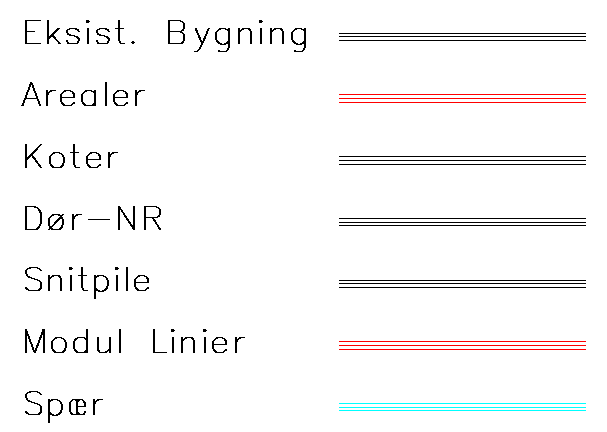 Vi starter med Visibility Graphics, Brug genvejen på keyboardet "VG" og gå ind i kategorien "Imported Categories"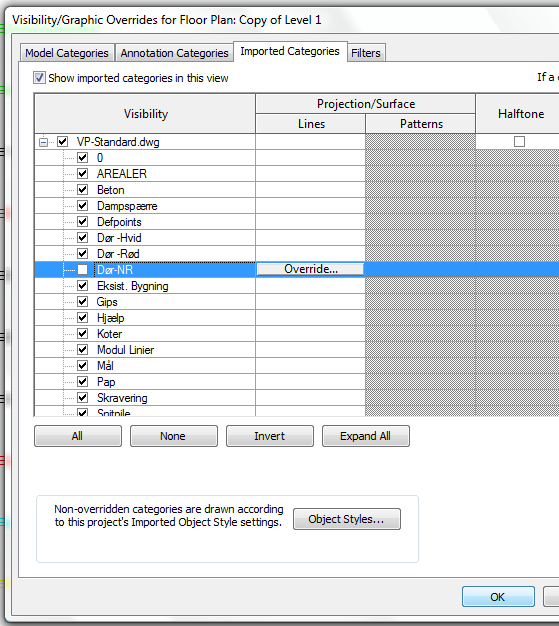 Under "Visibility" Slår jeg de lag fra jeg ikke vil se på mere, i dette tilfælde, Dør-NR. Tryk "OK" og lini erne i det lag er gemt.

Men, er der nu rod i lagene og det kun var nogle enkelte streger fra samme lag der skulle gemmes, så kan man bruge "LineWork" Dette værktøj startes med genvejen "LW" på keyboardet. Til højre i menuen vælges "Invisible Lines"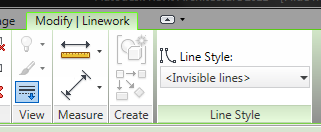 Resten er nu meget simpelt, tryk på de streger som du vil have gemt.