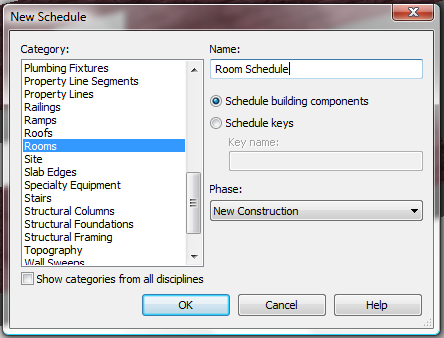 Tips #36 Areal Skema (Schedule)
Det kan til tider være godt at have et overblik over de rum man har på sine tegninger. Dette klares nemt med Schedules. Jeg vil gerne have lave en liste over de rum jeg har i mit projekt, og denne liste skal vise Rum nummer, Rum navn og Areal i m2. Jeg har i dette tilfæ lde sat room tags i alle rum i huset.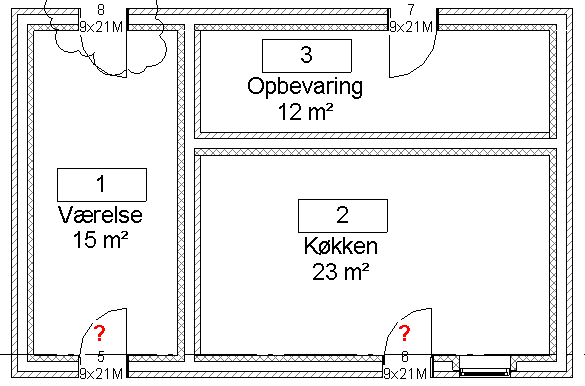 Først og fremmest skal jeg have lavet et nyt schedule, dette gøres ved at trykke "View" og så "Schedules" og så vælge "Schedule/Quantities"

Der kommer en boks frem, hvor man skal indstille sit nye skema.Navn er valgfrit, under category vælger vi "Rooms", da det er rum vi vil lave skema over. Tryk "ok"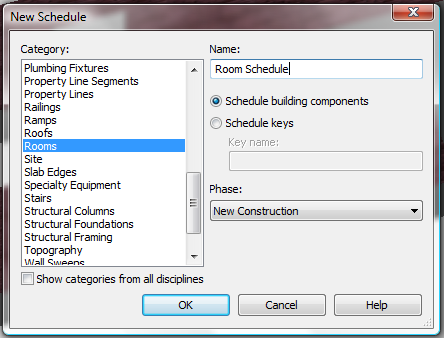 Næste skærm der kommer er indstillinger for selve skemaets udseende, de ting man vil have med flyttes fra listen til venstre til den højre ved at trykke på "Add —>" knappen Flyt Number, Name og Area over (Og ikke Volume som jeg har skrevet her) Vi vil ikke rode med flere indstillinger nu, så tryk "OK"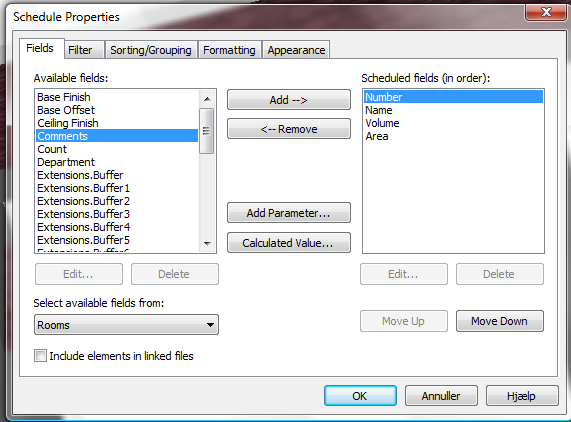 Hvis skemaet ikke åbner nu så findes det under "Schedules" i projekt browseren.

Skemaet ser nu næsten ud som den nedenunder.Navne på overskrifterne kan ændres ved at dobbeltklikke på overskriften og skrive det nye navn.
src="http://revitblog.dk/wordpress/wp-content/uploads/2010/09/screenshot.71.png" alt="" width="340″ height="111″ />
Man har nu en nem tilgængelig oversigt over alle rum der er sat på ens tegning. denne kan bruges "As Is" eller evt. printes ud.