Tips #58 Templates Start
Ok, jeg går ud fra i har læst forige indlæg og hentet filerne fra betech, hvis ikke, så gør det nu.Jeg har bestemt mig for at bruge BTH Construction som den template jeg vil bruge og bygge videre på. (Revit 2010 content Kamagra pharmacy mappen)
Jeg starter ud med at tegne et hus op, dvs vægge, mål, vindue og døre, snit, detaljer osv. Bare for at se hvordan det hele er sat op og om det er sådanne jeg vil have tingene til at se ud.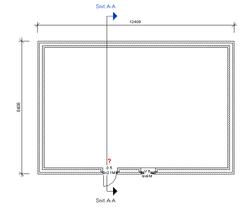 Det første jeg lige stødte på var at der ingen løbende mål var, så dette vil ligge ind som en standard. læs denne indlæg om løbende mål http://revitblog.dk/?p=68
Det næste der ligger lige for er at ændre på view templaten for snit, den jeg lavede her startede i målstok 1:100, og jeg bruger normaltvis 1:50 / 1:20
Så derfor ind i view templates og ændre målstok og visningsmåde (Der står noget i dette indlæg om view templates http://revitblog.dk/?p=231)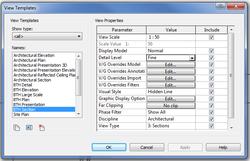 Næste ting jeg vil ændre er den måde levels er sat op på, man kan jo ligeså godt have nogen sat ind som standard, og så slette dem hvis der ikke bliver brug for dem.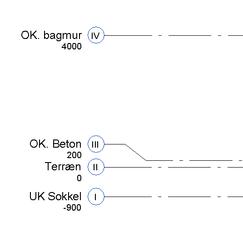 Det var det for denne gang, brug tiden på at gå templaten igennem for mangler og ønsker, og skriv evt. herinde hvis i er stødt på noget.