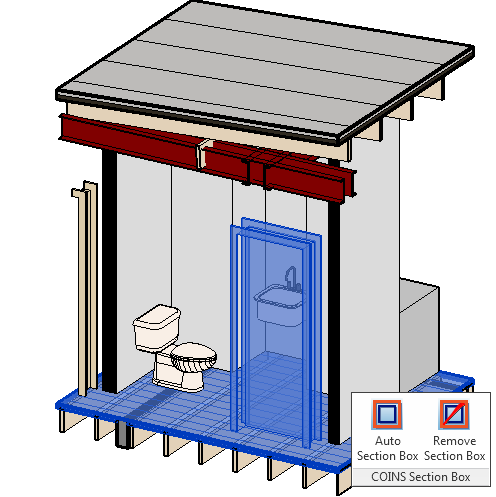 Tips #98 Autodesk apps
En af de nye ting til Revit 2013 er Autodesk´s exchange apps. Siden kan findes HER
Her findes der rigtig mange forskellige plugins til revit, også mange gratis (Lige pt. 37 gratis plugins) Og blandt disse vil jeg lige anbefale et par stykker:
Wiip flytter automatisk dine revit backup filer til en mappe der hedder backup så man slipper for at have for mange filer til at ligge i mappen hvor hovedfilen er. Meget simpelt, men super godt plugin.
Coins er et plugin der gør det nemt at lave en sectionbox ud fra en plan. Man markerer simpelthen det område man gerne vil arbejde med, og pluginnet "Tegner" selv sectionboxen og åbner det i et 3D view.
Imaginit pluginnet giver en meget nem løsning på at om-nummerer sine rum (Tags) indstil hvordan nummereringen skal være og udvælg rummene fra en ende af, og vupti, alle numre passer! Dette er et meget godt værktøj hvis man pludseligt skal have et par ekstra rum ind midt i det hele.