Tips #46 Extrusion – en simpel bjælke
Hej igen, så blev der endelig tid til at opdatere igen efter en omgang sygdom og travlhed.
For at forsætte med family værktøjerne vil jeg hurtigt forklare om bruge n af extrusion, som nok er den simpleste form for familie værktøj. Se Tips #44 for at lave en g enerisk familie.
Start med at lave en generisk familie. Derefter gå ind på "Front" under Elevations

Familien vi vil lave bliver nu set fra forsiden. Vælg nu værktøjet extrusion.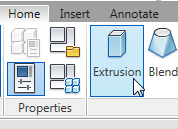 Ved brug af linieværktøjerne tegnes en firkant, et tilfældig sted, og brug "Align" til at få stregerne låst til reference planerne.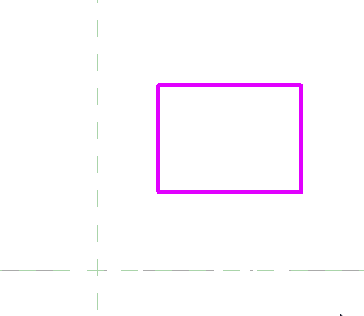 Hv is du er i tvivl om brugen af align værktøjet, så se HER
Tryk herefter på den grønne pil for at afslutte "Extrusionen" Der skal nu sættes nogle parametre på "Bjælken" Dette gøres som i forige tips, så læs denne hvis i tvivl. På nuværende level sættes to parametre, Height og Width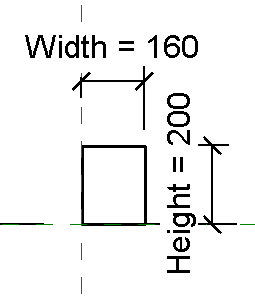 Under elevations, gå ind på floor Plans – Ref level for at se Bjæ lken fra toppen.

Her sættes en længde parameter.

Tilføj nu et materiale parameter (Igen som i forrige post) Gem familien og denne kan nu loades ind i et projekt og bruges. Højde, bredde og længde kan æ ndres alt efter brug. En meget simpel familie men det giver forhåbenligt en ide om mulighederne.
Hvad kunne være et ønske til de næste par post? Skal jeg fortsætte med simple familer, eller skal vi have gang i de lidt sjovere ?