Tips #45 Sweeps, fortsat med Parametre
Fortsat fra Tips #44
Sidst blev der lavet et nedløb, denne var dog ikke parametrisk på nogen måder, så vi skal have tilføjet parametre så vi kan styre længder, tykkelser og vinkler.
Start med at åbne familien fra hvor du gemte den.Derefter gå ind på "Left" under "Elevations"
Marker nedløbet og vælg "Edit Sweep"

Vælg derefter "Sketch Path"
Vi er nu der hvor vi startede med at lave banen for det profil vi tegnede, det er også her vi skal have sat vore parametre på. Vælg "Aligned Dimension" for at sætte mål på.

Sæt mål af som vist.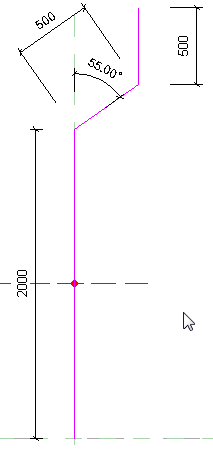 Marker den nederste mål linie. For oven under label vælge "Add Parameter"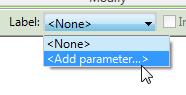 Udfyld parameter vinduet som følgende, og tryk "OK"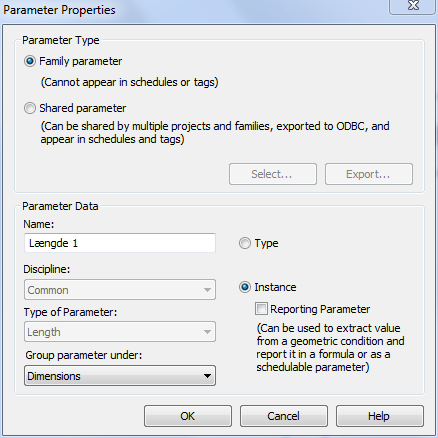 Opret nu en parameter til hver af mål linierne. Navngiv linierne så man ved hvad det er man indstiller på nå r man ha r loadet familien ind i sit projekt.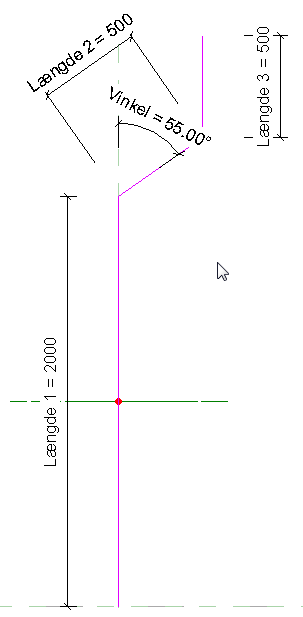 Nu mangles der kun et parameter, og det er til materiale. Tryk 2 gange på den grønne vinge for at afslutte redigering af Sweepet

Marker nedløbsrøret. I properties boksen trykkes på den lille firkant.
Tryk på "Add Parameter" og udfyld som vist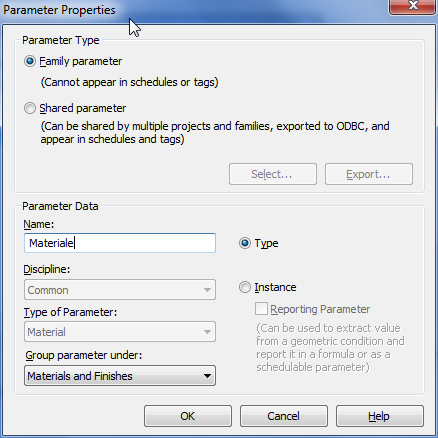 Tryk "OK"
Familien er nu færdig og kan loades ind i et projekt. (Hvis man ønsker kan man også lave et parater til radiusen på røret)